I just got this one scanned in today.The title is: From Above You How I Sank Into Your Soul, Into That Secret Place Where No One Dares To Go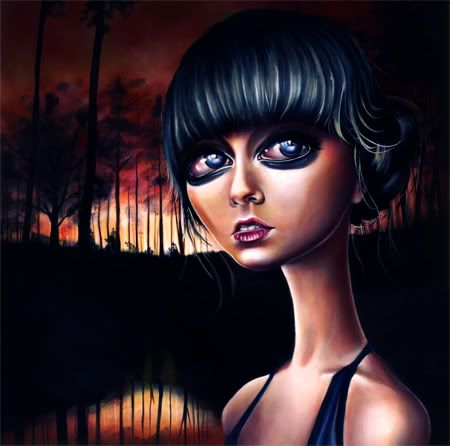 I haven't given it a name yet. I have another one that I'm putting off scanning in. It's a pretty large one and I will have to scan it in 8 pieces, then put them all together. It's a pain, but photographing it just doesn't look as good.
Here's a photo of this painting right after I started it.